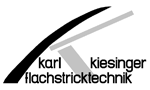 Compared to other textiles high-tech knitting can determinate
elasticity, stability and tear resistance and 3-dimensionality exactly.
The fabric can be knitted with different threads and offers a wide
range of possibilities in density. These fabrics offer great advantages
for sportswear, acting resilient, granting dry body climate and
proving to be very attractive and comfortable.